~SERVING MOST AREAS IN FLORIDA~
Attic

Insulation Installation
We're one of Florida's top attic insulation companies. We've consistently maintained a five star rating on Google and Yelp because we're a small, family owned insulation company, who pride ourselves on providing top notch customer service at fair and reasonable prices. We offer our attic insulation services to most major cities in Florida, from Miami to Orlando and Tampa and everywhere in between. Click here to see if we service your area.
We provide blown in attic insulation; at a variety of R factors. Please read below to learn more about insulating your attic or feel free to give us a call at 863-777-0210 for more information or to receive a fast and free phone quote for your attic insulation project.
​
How do I know if I need more attic insulation?
Make sure you're getting the most energy savings on your light bill by having the proper amount of attic insulation. Here's three tips to help you know if adding more attic insulation will help lower your electric bill and keep your home cooler in the summer or warmer in the winter:
1) Take a quick peek into your attic and take note of the where the insulation is laying in comparison to your joists. If your insulation is below or at level with your joists, then it would be very beneficial to add more insulation to your home's attic. Florida attic's need the insulation to have at least 9-10 inches of depth (R-30) for optimal energy savings. The greatest energy savings comes with an R-38 rating, which is 13-14 inches of depth. On the other hand, if your attic has too much insulation, you could be counter-acting the benefits of the insulation by trapping too much heat. R-38 is the maximum amount of insulation for Florida homes. If you notice you have more than 14 inches of insulation, we can help your attic cool down by offering insulation removal services. The graph included below is a great way to know where your attic's insulation is and where it needs to be. All it takes is a quick peak into the attic and you can instantly know if adding more insulation to your attic will help keep your house cool and lower your electricity bill. Call us at 863-777-0210 for more information or to receive a fast and free phone quote.
​
​
​
​
​
​
​
​
​
​
​
​
​
​
​
​
​
​
2) Another sign that you don't have enough insulation in your attic is that your house won't stay cool in the summer and/or won't warm up in the winter. If your A/C has to run constantly to keep up and your light bill is very high, new attic insulation could be the answer to your heating and cooling problems. Call us at 863-777-0210 for more information or to receive a fast and free phone quote.
​
3) Having old attic insulation is also another issue that can keep a home from cooling down in the summer or staying warm in the winter. If your home is older than thirty years old, your insulation has most likely become old and ineffective. Old insulation becomes crumbly and dusty and no longer works as efficiently as it should to insulate the attic. If you notice your attic insulation looks like old dust or disintegrates when you touch it, its time for your home to have an attic restoration. You can also chose to blow new insulation on top of the old insulation. This option will cost less, but keep in mind you will be taking up space in your attic with bad insulation, where good insulation should be. It also becomes a major factor for dust or aggravated allergy symptoms. An attic restoration is the proper way to update the attic insulation of an old home, however, blowing new insulation on top of old, will provide better energy efficiency than doing nothing at all. Call us at 863-777-0210 for more information or to receive a fast and free phone quote.
​
Save money on cooling and energy costs by ensuring your attic's insulation is efficient enough for your attic. Old insulation, damaged insulation, or not enough insulation are major concerns when it comes to high electric bills, costing Florida home owners thousands of dollars in wasted electricity.
How to find the best attic insulation companies:
The old saying, "you get what you pay for" is especially true for the attic insulation industry. When looking for attic insulation quotes, you may find a wide range of pricing. When receiving low end quotes you may be tempted to hire that company, when in fact you should be very cautious. There's unfortunately cheating involved by immoral companies that involves the "shorting" of blown attic insulation, such as cellulose and fiberglass. This practice is known as "overblowing" or "fluffing" insulation. This simply means that all of the material needed to achieve a given R-value is not installed. Here is how they do it...
Fluffing attic insulation is easily achieved by increasing the air flow on the insulation blowing machine. The insulation contractor blows in the fiberglass insulation to the height stated for the R factor, and height measurements would suggest that it's providing the desired R value... but the DENSITY isn't there to actually deliver it. This scandalous practice ends up shorting home owners 30 to 50 percent of the insulation needed to properly insulate their attic!
​
​
​
​
​
​
​
​
​
​
​
​
​
One way to ensure you're getting a fair deal is to ask how many "bags" or "bales" will be installed for your attic's square footage and your requested R factor. Insulation contractors should have no problem calculating this info for you. When getting quotes for installing attic insulation, the industry average in Florida is around $1.20 to $1.60* per square foot with all material and labor costs included. This pricing correctly reflects the total costs of material needed to reach the property R factor and correct density, anything less than this average should raise concerns for home owners when shopping for attic insulation. *These prices for blown in insulation have been verified by Home Advisor to be standard for Florida, anything less should raise concerns.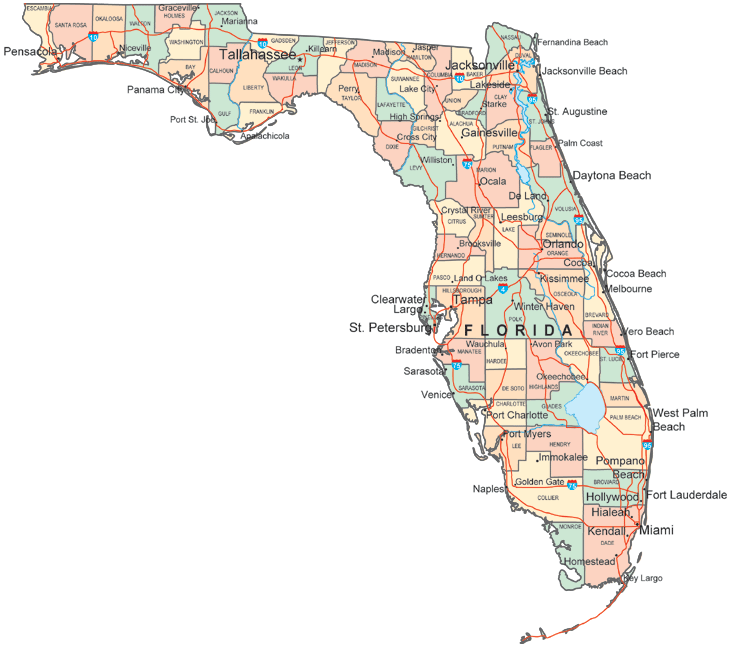 OUR SERVICE AREA
Orlando

Tampa

Ft Lauderd

ale

West Palm Beach

Polk County

Port Charlotte

Sarasota

Fort Myers

Melbourne

Clermont

Lake Mary

Sanford

Sebring

Lake Placid

Daytona

And everywhere

within the

circle

!
Florida Attic Professionals, Inc.
WE'RE DIFFERENT AND HERE'S WHY...
We're a family owned and operated company.

You will be provided with top-notch customer service by the same people from start to finish.

We've helped thousands of Florida home owners clean and restore their attics for over 15 years.

We pride ourselves on offering the highest quality and personalized service at the lowest prices and quickest turn around.

Experienced and knowledgeable technicians that take pride in their work.

Fast and Free Phone Quotes
Serving Most Areas in Florida!
SOUTH FLORIDA
(954) 670-3334
CENTRAL FLORIDA
(863) 777-0210
TAMPA & WEST FL




(863) 777-0210
ORLANDO & EAST FL




(863) 777-0210