~SERVING MOST AREAS IN FLORIDA~
How to chose the best attic insulation
Serving
all of
Central Florida
Orlando




doctor Phillips




Windermere




sanford




Lake Mary




Altamonte Springs




Oviedo


Oakland
winter garden


Belle Isle




Celebration




Kissimmee




bay hill




ocoee




winter park




maitland




isleworth




apopka


winter springs
davenport
auburndale


Haine

s City




&


Anywhere within
the
circle below!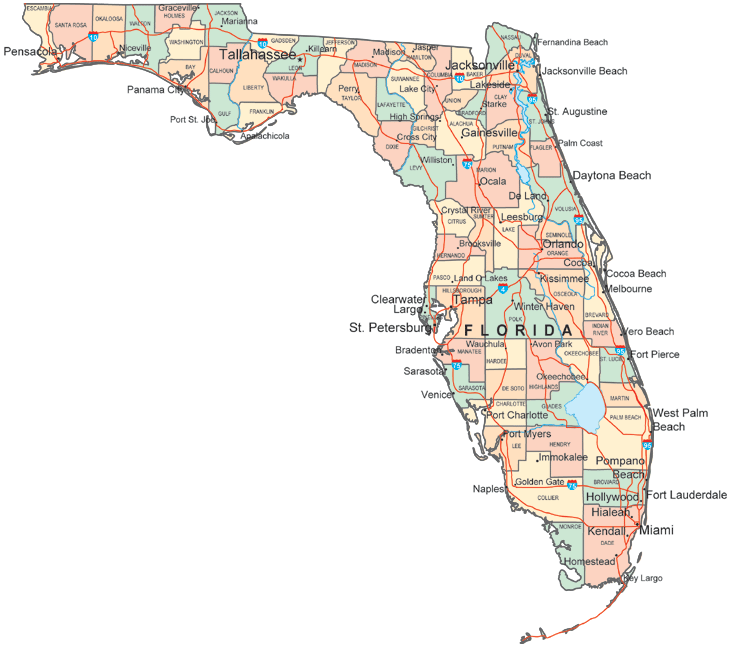 What is the recommended R-Value for Florida attics?


R30 to R38
(12 to 16 inches)
Looking for a reliable insulation contractor in Central Fl? Our company offers top-quality attic insulation services. At Florida Attic Professionals were dedicated to providing homeowners with the best attic insulation, at the lowest prices with the quickest turn around. It's our goal for you to receive optimal energy savings while maintaining excellent air quality in your home. Call 863 777 0210 for a fast and free phone quote or continue reading to learn valuable tips to consider when shopping for attic insulation or click any of the questions below to learn more about shopping for attic insulation.
​
​
When it comes to attic insulation, it's crucial to prioritize energy savings and air quality. That's why after 15 years in the industry, we recommend white blown-in fiberglass insulation, specifically brands that are made in the USA. We have a lot of hands on knowledge and experience that has lead us to this conclusion, and if you're researching the best type of attic insulation to use in Florida homes, you've come to the right place because we will cover in detail, the specific reasons we have come to this conclusion.
Most important to note is that white blown in fiberglass that has been manufactured in the USA, is the only type of attic insulation that ranks number one for both energy efficiency and air quality.
Cellulose insulation (even brands that are made in the USA) is not ideal in our professional opinion because it is a very dusty product and is known to absorb moisture which is not ideal in Florida's humid, tropical climate.
Batt insulation, aka rolled or blanket style insulation looks nice but it's important to note that it's the least energy efficient of all the different types of insulation.
​
Spray foam ranks well for energy efficiency but being a newer product on the market, it still has some of us in the insulation business hesitant to endorse it. One reason is the chemicals used to make the foam spray mixture, which are polyurethane and isocyanate. OSHA states isocyanates include compounds classified as potential human carcinogens and known to cause cancer in animals. This is why installers have to wear special suits to install it. However, once properly mixed and cured the product is known to be safe, so the lesson here is if you're going to go with spray foam, make sure to use a reputable company with years of experience in the business.
Also it is important to note, that if these chemicals are mixed improperly it can leave a bad odor in the home, we've been told its a fishy odor. This leads us to the most important reason why we do not recommend spray foam for our clients: once spray foam is dry and attached to the underside of the roof, it's almost impossible to remove. For those with sensitivities, asthma, lowered immune response, and/or allergies, the inability to remove a product from your home should always be a consideration.
​
A final concern with spray foam is the potential for dampness and condensation to accumulate on the underside of the roof. This occurs because the insulation seals the space tightly, restricting natural ventilation. As a result, the trapped moisture can pose a risk of decay, particularly for timber-framed roofs. If there is a roof leak in the future, a home owner may not even know, as the underside of the roof is covered. We don't think spray foam is a bad product, but it's definitely important to be aware of these considerations when researching the best insulation for your home.
​
Cheap insulation: When it comes to cheap insulation, we have a saying: it's a bit like ordering from the Wish app. Sure, you may think you're saving a few bucks upfront, but oh my, does it come back to haunt you! Cheap insulation, often acquired by insulation contractors in bulk from China, might initially seem like a fantastic steal. However, let us assure you, it's not worth the savings. Not only does it wreak havoc on your home's precious air quality, but it also disappoints when it comes to saving on your electric bills. Insulation sourced from China doesn't quite meet the same rigorous standards as its American-made counterparts. As with many things in life, you truly get what you pay for. And unfortunately, in this case, the truth remains: cheap rarely means quality, no matter how tantalizing those discount prices may be!
​
Blown in or Loose Fill White Fiberglass: We believe the cleanliness of the air you and your family breathe daily is worth investing in high-quality insulation.​ At Florida Attic Professionals we only use CertainTeed - Insulsafe SP or Johns Manville, both of these are top-quality insulation products made in the USA. Best of all, they are Green Guard Gold Certified, ensuring the highest standards for air quality, including low VOC (volatile organic compounds), low dust, and formaldehyde-free. Best of all, blown in white fiberglass insulation does not itch! It looks and feels just like having white cotton in your attic.
​
​
​
To maximize energy savings and maintain a comfortable home environment, it's essential to have the right amount of attic insulation. Here are three indicators that adding or upgrading your attic insulation could be beneficial:
​
#1 - Check Your Insulation's Depth: Take a quick look into your attic and observe the insulation's depth within the joists (the wooden beams on the floor of the attic). If the insulation is below or level with the joists, adding more insulation is highly recommended. For Florida attics, it is optimal to have at least 12 inches of depth (R-30), with the greatest energy savings achieved at an R-38 rating (16 inches of depth).
If you currently have just a few inches of insulation in your attic, adding R30 on top of what you currently have will put you at an ideal R factor. Please note - excessive insulation can trap too much heat, so R-38 is the maximum recommended for Florida homes. Use the image below to assess your attic's insulation and determine if additional insulation would benefit your attic. Contact us at 863-777-0210 for more information or a fast and free phone quote.
​
​
​
​
​
​
#2 - Inadequate Cooling or Heating: If your home struggles to stay cool in the summer or stay warm in the winter, and/or your air conditioning system constantly runs, it may indicate a lack of sufficient attic insulation. Upgrading your insulation can help alleviate these heating and cooling issues, especially if your current insulation looks like the first two depths in the image above.
​
#3 - Expired Insulation: If your home is older than thirty years, the existing insulation is likely outdated. Old insulation can become crumbly, dusty, and inefficient over time; in addition to affecting the air quality in your home. If your attic insulation appears disintegrated or crumbles easily, it's time for an attic restoration. Alternatively, you can choose to add new insulation on top of the old insulation, however this can cause old insulation to take up space where good insulation should be and the old insulation can affect air quality in the home. In situations of expired insulation, an attic restoration is the recommended option for older homes, but adding new insulation on top of the old one can still provide better energy efficiency than doing nothing at all. Contact us at 863-777-0210 for more information or a fast and free phone quote.
​
​
​
​
Outdated, damaged, or insufficient attic insulation can result in substantial energy waste, high electricity bills, and put unnecessary wear and tear on your air conditioning unit. By adding insulation or removing and replacing insulation, you can potentially save hundreds of dollars on cooling and energy costs each year and thousands of dollars on costly and unnecessary air conditioning repairs or replacements. In fact, attic insulation is one of few home improvements that pays for itself over time!
​
​
​
There's great news for home owners considering upgrading their insulation! Starting in 2023 there are some generous tax credits for attic insulation. If you've been considering an attic restoration, attic abatement, attic remediation, or adding insulation on top of your existing attic insulation, right now may be the best time. You may qualify for up to $1200 in home energy tax credits!
As per the IRS: The energy efficient home improvement credit is increased for years after 2022, with an annual credit of generally up to $1,200. Beginning January 1, 2023, the amount of the credit is equal to 30% of the sum of amounts paid by the taxpayer for certain qualified expenditures to upgrade energy efficiency, including attic insulation upgrades. Please click here for more information about tax credits for upgrading your insulation.
​
​
​
​
​
The average price for blown in attic insulation, including material and installation, ranges from $1.30 to $1.70 per square foot for R30 insulation. This is industry standard pricing, verified by HomeAdvisor, and ensures you are not being taken advantage of by companies engaging in unethical practices such as "fluffing" or using cheap materials purchased in bulk from China. Fluffing refers to contractors adding air to the insulation machine to fluff up the depth of the insulation. We blow true to the R value, meaning we blow exactly the amount of bags recommended by the manufacturer to reach the R factor. To learn more about the potential pitfalls in the insulation industry, read this informative article.
​
​
At Florida Attic Professionals you can rest assured that you'll be working with friendly and knowledgeable insulation experts from start to finish. We take pride in our integrity, experience, and our exceptional customer service and that's why we've maintained a five-star rating on reputable platforms such as Google, Yelp, Facebook, and Angie's List for many years. Unlike fly-by-night operations and unlicensed contractors, we have a long history of satisfied customers. Our numerous five-star reviews across multiple platforms speak to our commitment to providing the highest level of service, competitive prices, and quick turnaround times. Contact us at 863-777-0210 anywhere in Central Florida to learn more or receive a fast and free phone quote.
How to chose the best attic insulation for your F

lorida attic:
How do I know if I have enough attic insulation?
Save Money and Improve Energy Efficiency with Insulation:
Are there tax credits for upgrading my attic insulation?
How much does it cost to install attic insulation?
White Fiberglass Vs. Cellulose
How do I know if I have enough attic insulaton?
Save money and improve energy efficiency with insulation.
Are there tax credits for upgrading my attic insulation?
How much does it cost to install attic insulation?



Florida Attic Professionals, Inc.
WE'RE DIFFERENT AND HERE'S WHY...
We're a small, family owned business.

You'll be provided with top-notch customer service by the same people from start to finish.

We've helped thousands of Florida homeowners with their attics for over 15 years.

We pride ourselves on offering five star, personalized service, at the lowest prices and quickest turn around.

We only use quality products, made in the USA.

Our insulation products are Green Guard Gold Certified.

Experienced and knowledgeable technicians that take pride in their work.

We never sub-contract our work.

Licensed and Insured

Fast and Free Phone Quotes