~SERVING MOST AREAS IN FLORIDA~
How to chose the best attic insulation
If you answered yes to any of the questions above, an attic abatement / restoration / remediation is highly recommended. All of these situations are the main reasons why a home owner may need an attic restoration. We will cover each unique attic problem below. But first, allow us to explain exactly what we do. Our attic restoration process is a four part process outlined below:
Step 1 - Insulation Removal: The first major step is to remove the existing insulation from the attic. This is done using specialized industrial strength insulation vacuums, along with other specialized attic equipment. Our equipment safely extracts and collects the old insulation material through large hoses that run directly from the attic into giant insulation bags. The best part about hiring professionals with the proper knowledge and equipment is that we are able to remove dirty, contaminated insulation without anything passing through the home. Additional care is taken to ensure a thorough removal, including insulation present in hard-to-reach areas and corners.
Step 2 - Thorough Cleaning: After the insulation is removed, the attic space undergoes a secondary cleaning process. This includes removing everything that wasn't collected during the insulation removal process, such as construction debris, rodent droppings, raccoon feces, nesting materials, dead bugs, and any other contaminants present in the attic.
The goal is to create a clean environment or a blank slate for the next stages of the restoration. We feel it's important to note that this step is often over looked by most insulation companies and this is why it's important to hire an attic restoration company for your attic abatement or remediation project, rather than an insulation company that only focuses on removing insulation, as most will not perform that secondary cleaning. We take great pride in our position as industry leaders, committed to providing exceptional service. As part of our expertise, we guarantee the thorough removal of up to 99% of all items and contaminants present in your attic.
​
Step 3 - Disinfecting the Attic: Our attic sanitation process involves the application of hospital-grade disinfectants in the form of a fog. Fogging the disinfectant ensures thorough coverage and sanitation of the attic air space, as well as its surfaces. This specialized treatment effectively eradicates any lingering bacteria, viruses, fungus and/or odors that might have been caused by rodent infestations, mold proliferation, water damage, musty attic smells, or other contaminants present in the attic, leaving it clean, fresh, and free from harmful pathogens.
Step 4 - Installing Your New Insulation: With the attic now cleaned, disinfected, and properly prepared, new insulation is installed. After 15 years in the industry, we have chosen blown in white fiberglass as the superior attic insulation for our customer's attics. Our team of expert insulation installers utilizes state-of-the-art insulation blowing machines, known for their industrial strength, in combination with meticulous insulation techniques. This approach guarantees uniform coverage and optimizes energy efficiency to its fullest potential. Please click here to learn more details about the type of insulation we recommend.
​
​
​
​
​
​
​
​
​
Old, Dirty, Stinky Attics: The biggest issue we see with attics is when insulation gets very old, because it begins to break down, not only losing effectiveness but becoming a health hazard! When old insulation particles begin to breakdown they become airborne. This typically begins to happen around 30 years.
​
However, the real problem begins if there are holes in your air ducts, because these airborne particles get into your air conditioning vents and start floating all over your home creating dust. That means you could potentially be breathing in fiberglass, which is obviously VERY aggravating to the lungs. *If you or a loved one are suffering from unexplained health issues, itching, sensitivities, aggravated asthma or allergies, or mysterious breathing problems you may want to consider if your old insulation and/or damaged air ducts could be a potential source of the problem.
​
​
​
​
​
​
​
​
​
Another source of health issues from contaminated attic insulation is the situation of rodents or wildlife gaining access to your attic. These animals make your attic their home, and unfortunately that also means their bathroom. These animals are not polite house guests. Rather than being considerate and using the bathroom in one corner of your attic, they're likely to leave their urine and feces mess all over every inch of your attic's insulation.
Then to be sure they've really outstayed their welcome, they'll chew holes in your A/C ducts, opening up your home to a fresh, daily dose of breathable bacteria. Rats and raccoons both carry a variety of bacteria in their feces, making a contaminated attic a very serious health hazard. Raccoon poop in the attic is such a serious health issue that some homeowner's insurance policies will pay for your attic restoration, clean up, and exclusion services (and we will work with your insurance company to get your claim approved. Please note - insurance will not cover any issues with rats.)
​
If you would like more information about our attic restoration services or attic cleaning services, we will be glad to discuss your attic problems. We can even give you a quick quote over the phone and from there, if you're still interested we can send over a detailed proposal and customized estimate for you. When calling for an attic abatement or attic remediation estimate be prepared to answer a few questions, as they help us in determining your attic project's square footage so that we can give you an accurate quote. Some of the questions you may be asked are:
​
Address of the property

Is the area above the garage being treated?

Are there any areas on the home with flat roof?

Is there enough room for a person to get into the attic on their hands and knees?

What year was the house built?
​
​
Once we have gathered some info from you, we will pull up a sketch of your property from your county's property appraiser's website and this will help us to to determine your attic's square footage. Don't worry if you're not sure about the answers to all of the questions. We're here to help, so please feel free to call us at 863-777-0210 to go over your attic restoration or attic cleaning project or click here for our FAQ page if you need more information.
Serving
all of
Central Florida
Orlando




doctor Phillips




Windermere




sanford




Lake Mary




Altamonte Springs




Oviedo


Oakland
winter garden


Belle Isle




Celebration




Kissimmee




bay hill




ocoee




winter park




maitland




isleworth




apopka


winter springs
davenport
auburndale


Haine

s City




&


Anywhere within
the
circle below!
Looking for a reliable attic restoration contractor in Central Fl? Our company offers top-quality attic remediation services. At Florida Attic Professionals, we're dedicated to providing homeowners with top quality service, at the lowest prices with the quickest turn around. It's our goal for you to have peace of mind every step of the way, with the end goal of receiving optimal energy savings, all while gaining excellent air quality in your home.
Call 863 777 0210 for a fast and free phone quote or continue reading to learn what exactly is an attic abatement, which is also called attic restoration, attic remediation, and these terms refer to the process of removing and replacing your attic insulation and decontamination your attic.
​Is your attic's insulation over 25 years old?

​

Has your attic insulation been contaminated by rats, wildlife, water, or mold?

​

Do you feel like your insulation isn't working as effectively as it should?

​

Does your house have a musty, old attic smell?
​
Does your attic insulation look like dirt, dust, crumbly and/or dry rotted?
​
Do you suspect your attic could be making you sick? Do you feel like your home's air quality is affecting your health? Do you feel sick when you're home and well when you're away from home?
​
Did your house fail inspection due to the condition of your attic?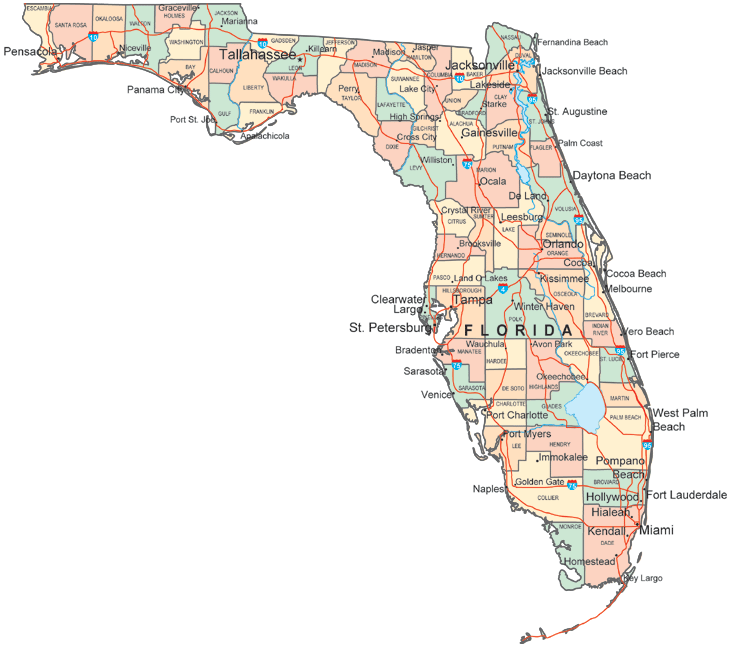 Top Reasons for Needing an Attic Remediation:
Are there tax credits for upgrading my attic insulation?
Save money and improve energy efficiency with insulation.
How do I know if I have enough attic insulaton?
How much does it cost to install attic insulation?



Florida Attic Professionals, Inc.
WE'RE DIFFERENT AND HERE'S WHY...
We're a small, family owned business.

You'll be provided with top-notch customer service by the same people from start to finish.

We've helped thousands of Florida homeowners with their attics for over 15 years.

We pride ourselves on offering five star, personalized service, at the lowest prices and quickest turn around.

We only use quality products, made in the USA.

Our insulation products are Green Guard Gold Certified.

Experienced and knowledgeable technicians that take pride in their work.

We never sub-contract our work.

Licensed and Insured

Fast and Free Phone Quotes