We take the health and safety of our customers and crew very seriously.
In response to the COVID-19 outbreak, we're taking the following precautions and safety measures to protect our customers as well as our crew: As of March 15th, 2020 we've asked all crew members to stay at least six feet away from customers and eliminate physical contact, such as handshakes. Crew members are required to take their temperature every morning before they leave the warehouse. Every crew member is equipped with N95 masks and latex gloves which they are required to wear when out in public places. Each of our crews are equipped with hand sanitizer and antibacterial hand soap. Please let us know if you require additional safety measures.
Miami
Tampa
Orlando
Fort Lauderdale
Palm Beach
Boca Raton
Melbourne
Naples
Lakeland
Sarasota
The Florida Keys
St Petersburg
Clearwater
Highlands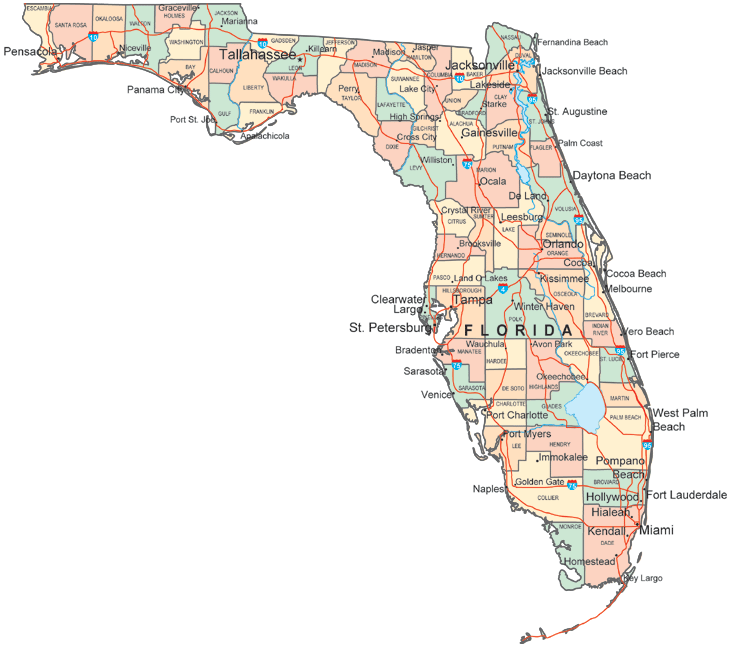 (407) 565-4444
Orlando
Daytona
Kissimmee
Melbourne
Mount Dora
​
​
(954) 670-3334
Miami
Fort Lauderdale
West Palm Beach
Boca Raton
Naples
​
​
(813) 703-8389
Tampa
St Pete
Clearwater
Sarasota
Bradenton
​
​
(863) 777-0210
Clermont
Lakeland
Davenport
Winter Haven
Sebring
​
Welcome to Florida Attic Professionals, Inc.
We specialize in the following attic services:
​
We're Florida's top rated attic insulation and attic restoration company because we pride ourselves on offering the highest level of customer service at the lowest prices with the quickest turn around. In addition, w

e only use the highest quality insulation products made in the USA.

Browse our

services section

or click any of the links below to learn more about our attic services or f

eel free to contact us at any of the numbers above for a fast and free phone quote.
​
​
Our residential and commercial attic services include:
​
​
​
​
Upgrade Your Current Insulation, Increase R Factor on Insulation
​
​
​
​
​
Attic Sanitization
​
Attic Inspections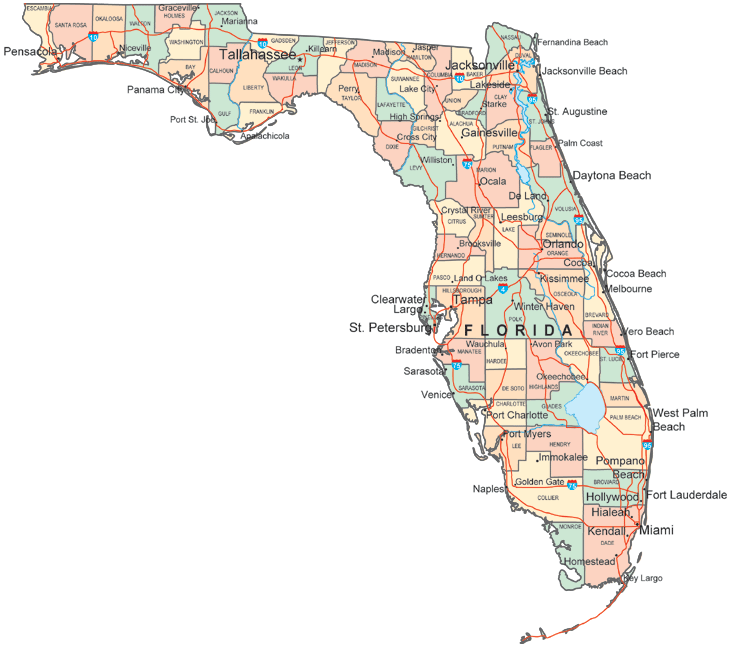 We're centerally

located
to

most major cities in Florida, allowing us to offer our attic services
to all areas located within the circle.
We're not like most local insulation companies because we offer more than just insulation installations. We also restore attics, remove old insulation, clean out attics, disinfect attics, seal off attics, install attic flooring, and attic ladders. We also use only the highest rated quality products made in the USA. Our fiberglass attic insulation is made by CertainTeed, our cellulose insulation is from Green Fiber and our attic ladders are from Louisville. Each of these brands are known for quality and come with a manufacturer's warranty.
We're family owned and operated; allowing us to offer the lowest prices and personalized, quality service! You can feel confident when hiring Florida Attic Professionals, Inc. that you will receive one on one care from the same people throughout the process of your attic project.
​
We offer our attic services to most major cities in Florida. We service Miami, Fort Lauderdale, West Palm Beach, Melbourne, Naples, Daytona Beach, Orlando, Polk County, Tampa, Pinellas, Sarasota, Highlands County, Osceola, Collier County and many more areas in between these Florida cities. To see if we service your city please

click here

.

We may travel further for large jobs, please call to inquire.

Please call us at 863-777-0210

for your free phone quote or visit our

frequently asked questions

or

services

pages.
CALL

863-777-0210
TO RECEIVE YOUR

FREE PHONE QUOTE
OR SEND A MESSAGE BELOW
Licensed and Insured
Quality Customer Service
Serving Most Areas in Florida!
Serving most areas in Florida!
WE offer attic insulation installation all over Florida, from Miami to Orlando to Tampa and everywhere in between.
We offer blown in Fiberglass and Blow in Cellulose at a variety of R Factors. We have industrial strength insulation blowers which allow our techs to blow quickly and evenly. We do not "fluff" our insulation like other local insulation companies, meaning that the density of insulation we install is true to the r factor. We use only the highest quality products, which are made in the USA. We do not source our insulation from China like some local insulation companies.
We want home owner's to receive the best insulation for the cost, so whether you hire us or not we want you to consider these tips when shopping for attic insulation, especially if you want to hire the best insulation company. here are a few things to ask when getting insulation quotes:
1) What type and brand of insulation are they installing?
​
2) Are their prices within the industry standard? ($1.20 to $1.60 per square foot as verified by home advisor) if their prices are well below industry standard then please be warned that the insulation industry has a few dirty tricks, such as "fluffing" and purchasing cheap material in bulk from china. You can read more about this
here.
​
3) how are thier reviews? We have five star ratings on google, yelp, Facebook, and Angie's list. We've consistently ranked number one on google for years because we offer the highest level of customer service, at the lowest prices, and the quickest turn around.
Call
863-777-0210
for more information or to receive your fast and free phone quote.
​
We offer attic restoration services for homes that need old insulation removed and new insulation installed. Attic restorations may be needed for a variety of other reasons such as rat infestations in the attic, water damage in the attic, feces in the insulation from rodents and wildlife such as raccoons nesting in the attic. These issues require an attic restoration, also known as an attic decontamination, attic remediation, and/or attic clean out. Aged insulation which may have lost it's effectiveness should also be a reason to consider an attic restoration. Call

863-777-0210

for more info.
We specialize in removing old and dirty insulation from Florida homes. We also replace old insulation with new insulation. Insulation older than 25 years becomes ineffective and possibly airborne, making insulation removal and replacement a necessity for older homes. If your air conditioning seems to be struggling, if your electric bill is out of control, or if your home appears to need constant dusting; these are all issues that signal a problem with old and ineffective insulation.
Once you get the old, ineffective insulation out of the attic, we have a variety of insulation options for home owners. Once your old attic insulation has been removed, we offer blown-in fiberglass, cellulose insulation or batt insulation. We are also able to offer attic access installation, pull down attic access installaton, attic flooring, or repairs to the attic. With all of our attic restoration jobs we include a free inspection of your attic. During inspection we will check all of your a/c ducts and patch any holes, and we will inspect and seal off the attic from rodents and other wildlife like raccoons and squirrels. Call

863-777-0210

for more information.
We're one of few companies in the entire state of Florida that offers true attic cleaning. Most attic insulation companies remove attic insulation and replace it with new insulation but we go above and beyond by providing attic cleaning services, attic clean-outs, attic inspections, insulation cleaning, rodent feces clean up, raccoon poop removal, bat guano removal, and many other nasty, dirty situations that require attic cleaning.
Please beware of a new scam. There are companies going around using a shop vac and/or a rake to clean attics. They attempt to convince the home owner that this method is suffucient to get the job done. These methods do not work and are simply used to "put on a show". The scammers clean the area of the attic where you will pop your head up to look around and leave the rest of the attic dirty, where they know you won't climb to look. If you attempt to inspect their work they will adamantly insist that you do not go into the attic as it is an insurance liabilty for their company. All of this is untrue. We've seen this time and time again and we've had to help several customers after they've been scammed.

Attic insulation professionals use industrial insulation vaccuums

, which are the correct tools to restore and clean attics. Call

863-777-0210

for more information.
Florida Attic Professionals, Inc.
WE'RE DIFFERENT AND HERE'S WHY...
We're a family owned and operated company.

You will be provided with top-notch customer service by the same people from start to finish.

We've helped thousands of Florida home owners clean and restore their attics for over 15 years.

We pride ourselves on offering five star personalized service at the lowest prices and quickest turn around.

We only use quality products, made is the USA.

Experienced and knowledgeable technicians that take pride in their work.

Fast and Free Phone Quotes
Serving Most Areas in Florida!
SOUTH FLORIDA
(954) 670-3334
CENTRAL FLORIDA
(863) 777-0210
TAMPA & WEST FL
(813) 703-8389
ORLANDO & EAST FL
(407) 565-2222